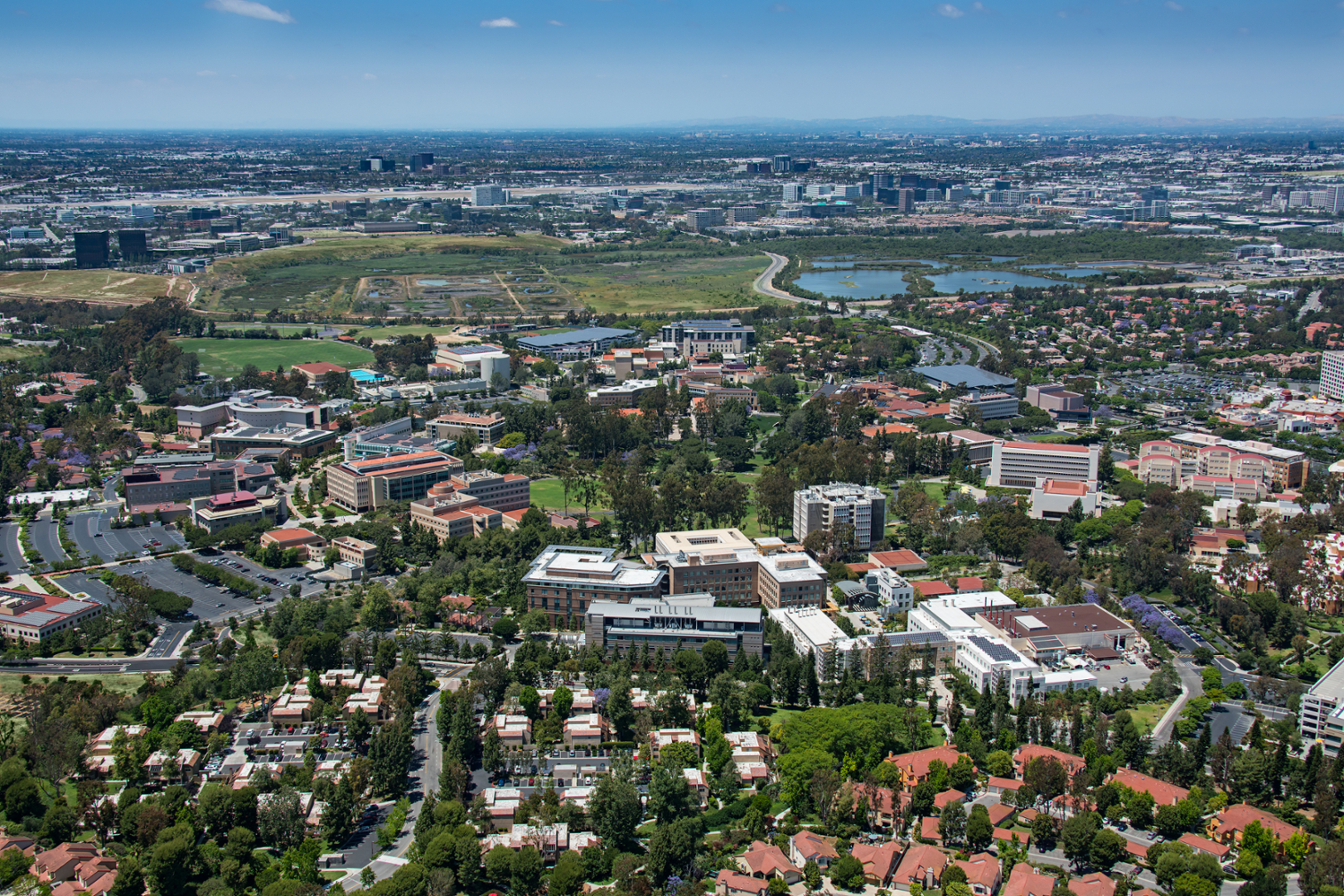 What We Do
The UCI Real Estate Services department (RES) manages the acquisition and disposition of real property, oversees development of new campus buildings through public/private partnerships, and provides asset management guidance for leased offices, warehouses, laboratories, medical clinics, UC-owned. We also oversee Facility Use Agreements and Licenses for third-party use of campus space. 
RES offers a strategic approach to portfolio management emphasizing a culture of ownership, accountability, collaboration and teamwork around all services offered for off-campus facilities in our goal to support the university's mission.
Our mission incorporates the DFA mission to advance UCI's brilliant future by delivering exceptional customer service. Our vision is to be a world-class partner and provide subject matter expertise on real estate strategy and transactions for the UCI Campus and UCI Medical Center.
RES is responsible for the preparation, review, negotiation and administration of real estate contracts: 
Leases and Amendments 
Purchase and Sale Agreements
Facility Use Agreements 
Licenses and Easements 
professional services agreements for the Real Estate department 
Acquisition and Disposition
RES coordinates the purchase and sale of real property on behalf of The Regents of the University of California. The estate acquisition/ disposition process includes:
Site selection review
Preliminary assessment of market for intended use
Comprehensive physical and legal due diligence
Negotiation of purchase agreements
Analysis of alternatives
Leasing
RES is responsible for the review and analysis of all off-campus requests for leased space. The department administrator provides RES with the user-group / space occupier's Statement of Requirement (SOR) describing of the functional group and its activities; the preferred location; required lease term; the approximate size of the space requested; and the proposed funding source. RES works closely with our real estate service provider to locate potential sites for consideration and then negotiates lease terms subject to University policies on insurance and indemnity, seismic adequacy, fire life and safety policies and ADA requirements. RES partners with departments to guide them through a leasing process that usually takes several months to complete.
The typical process includes:
Initiating the SOR for off-campus space request
Site Search
Inspection
Lease Negotiations
Lease Preparation
Planning and pricing Tenant Improvements/Renovations/Alterations
Lease Execution
Acquisitions and Dispositions
RES in coordination with the Vice Chancellor, Provost, Chancellor and Office of the President, is responsible for all acquisitions and disposition of real property for the campus.
Public Private Partnership (P3)
Public-Private Partnerships (P3) are agreements between private entities and UC Irvine that enable both the development and ongoing operations of privately owned assets on university owned property using a long-term ground lease. RES engages with our private partners in an open and collaborative manner to mutually negotiate the unique complexities of each P3 project.
UC Irvine has a long and successful track record delivering student housing projects through public-private partnerships. Existing P3 projects on campus serve both undergraduates and graduates as well as first-year transfers and students with families. It is envisioned that P3's will remain an important strategy in UC Irvine's goal of providing affordable housing opportunities to all students. 
Administrative Responsibilities
RES also oversees the following:
Insurance — Real Estate coordinates production of the necessary certificate(s) of insurance from the external entity and UC Irvine's Risk Management department.
Property tax and possessory interest — Real Estate assists with the filing of property tax exemptions on behalf of the departments leasing space off-campus and provides possessory interest information to the taxing authorities.
Annual rent escalation and operating expense audits — Real Estate works with the Budget Office to monitor these items for off-campus lease agreements.
Quarterly reporting of changes to the portfolio.